Edwardian Tennis Dress, 1900–1910.

Photo courtesy of Museum at International Tennis Hall of Fame


Marco Island Historical Society (MIHS) announces the opening of a new exhibit at the Marco Island Historical Museum (MIHM), "Courting Style: Women's Tennis Fashion." The exhibit is free and open to the public, running February 1 through March 16, 2022. An opening reception will be held on February 3 from 4:30 to 6:00 PM. The Island Country Club Charitable Foundation is the presenting sponsor.
Tennis has been a popular activity for men and women alike since the 1870s and developed initially as a casual leisure activity that men and women could partake in together at social gatherings. Early tennis fashion developed out of the styles and fabrics that were already in use for other popular outdoor activities, such as cricket and croquet.
Just as every decade had notable fashion tastemakers, tennis, too, has had its share of trendsetters who dared to wear provocative attire on the court. Their bold, statement making attire on the court influenced change in fashion as well as social mores. Drawn from the collections at the Museum of International Tennis Hall of Fame, "Courting Style: Women's Tennis Fashion" explores this intersection of tennis and fashion.
The exhibit includes fashions ranging from the 1880s to those worn by some of the most iconic players in modern day tennis. Also included in the exhibit are dresses, illustrations, and photographs from the Hall of Fame's Ted Tinling Collection and Archive. Tinling designed dresses for some of the greatest tennis players from the late 1940s through the early 1980s. His couture creations were alluring, colorful, revolutionary, and emphasized the unique personality of the player. "Courting Style: Women's Tennis Fashion" is organized by International Tennis Hall of Fame, Newport, Rhode Island, and toured by ExhibitsUSA, a program of Mid-America Arts Alliance.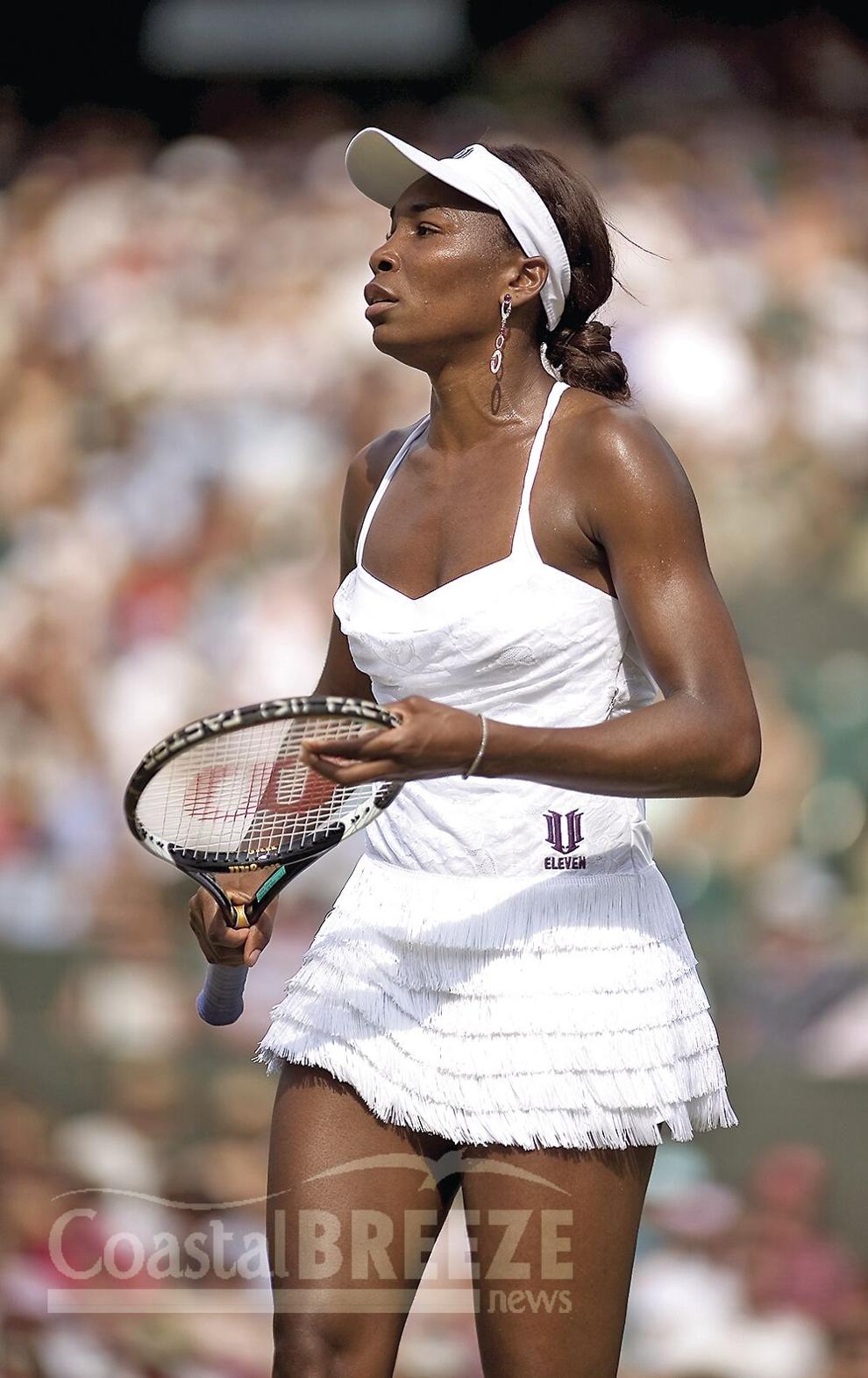 Venus Williams at Wimbledon, 2010.

Digital reproduction of original photographs; Courtesy of AELTC/Michael Cole


A look at Marco Island's own tennis history will be presented in a companion MIHS exhibit. Since the Mackle Brothers began developing Marco Island in the 1960s, tennis, fishing and golf have been central to shaping the perception of the island as a haven for outdoor sports enthusiasts. The Marco Beach Hotel was particularly instrumental in bringing tennis to Marco Island in the 1970s, hosting tournaments and offering exhibitions and clinics to guests.
Some of the biggest names in women's tennis have played on Marco Island. Tournaments such as the now-defunct Avon Cup — part of the Virginia Slims World Championship Series — took place at Marriott's Marco Beach Resort (now J.W. Marriott), bringing world class tennis to the island. Tennis stars to play on Marco Island have ranged from Andrea Jaeger and Bonnie Gadusek to Chris Evert, Martina Navratilova and others.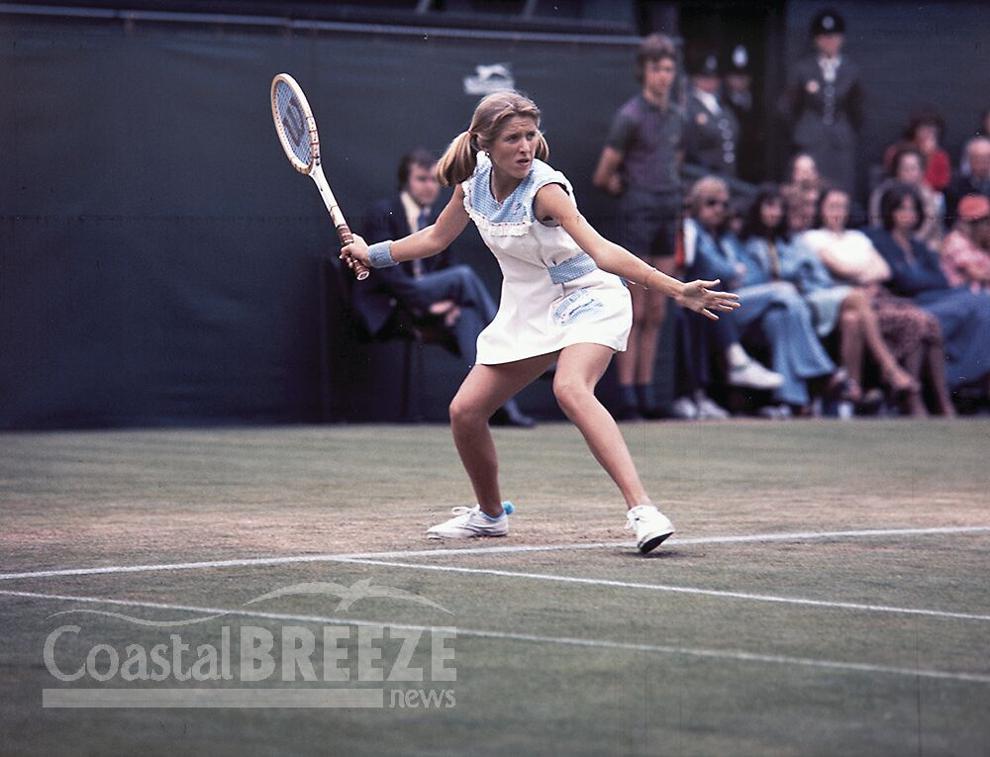 Tracy Austin at Wimbledon, 1977.

Digital reproduction of original photographs; Courtesy of AELTC/Michael Cole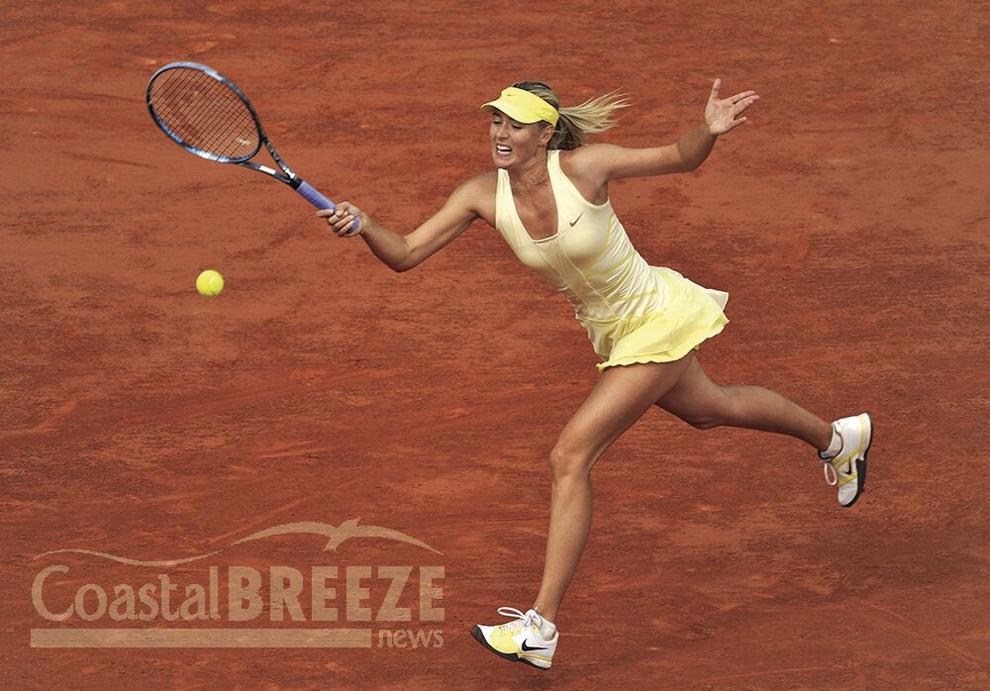 Maria Sharapova at the French Open, 2011.

Digital reproduction of original photograph; Courtesy of Paul Zimmer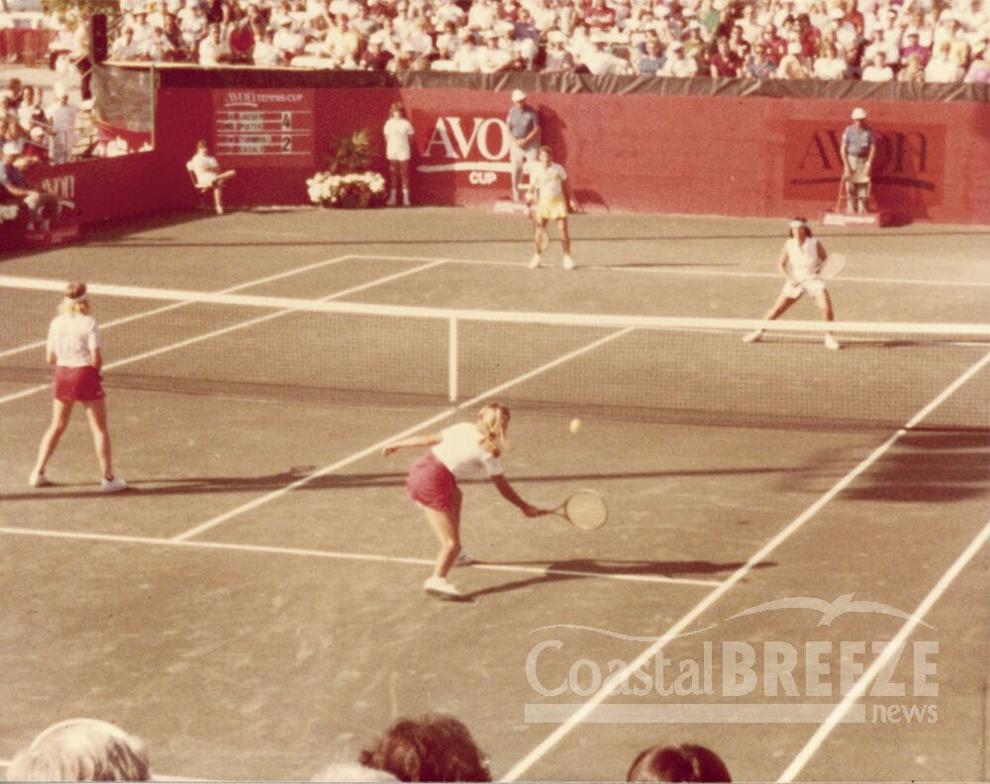 The Avon Tennis Tournament on Marco Island in 1983 included Wendy Turnbull and Rosie Casals facing off with Andrea Jaeger and Mary Lou Piatek.

Photo by Patricia Raney, courtesy MIHS.


The Marco Island Historical Museum is located at 180 South Heathwood Drive. The Museum is open Tuesday through Saturday, from 9:00 AM to 4:00 PM. Admission is free, and the site is handicapped accessible. For general information visit www.themihs.org or call 239-642-1440.